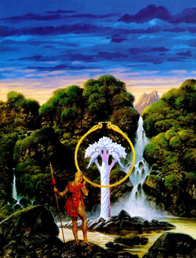 Welcome To
The Guardians of Antiquity!
We are a close knit guild serving and preserving all Antiquity, through the Tree of Antiquity, on the Erollisi Marr Server! We value all life and welcome members of any race, affiliation, class, and style! Read our Guild Lore to find out more!
Guardians and Friends!
Welcome All! If you are here concerning the Norrathian Alliance of Kindness please visit the page link to the left entitled Norrathian Alliance Hompage, Charter, and Resources. Glad to have you stopping by!!!
BE SURE TO CHECK THE MESSAGEBOARD FOR THE GUILD VAULT COMPETITION AND GET SOME STUFF!
Watch for big changes in the near future! Vinmar (and Linalla) have officially resigned as guildleaders of GoA, and Nuean has taken up the challenge. You are in great hands GoA!! The Resist gear drive was a success! 11 velium blue diamond and 9 Velium diamond items were created, gratz if you donated and got one in return, and special thanks to Ganshar (Serp) for the master Jewel-crafting! The GOA NAVY has been formed, we currently have 10 rebreathers in the guild vault for underwater raids!
Be SURE to check out Viehmagnat's new GoA Picture group, a great place to post all those screenshots sitting in your EQ program file!
Lore Raid attendance is at an all time high! Keep up the great work! Be sure to watch for other exciting new systems about to be unveiled! See the messageboard link below!
Sincerely,
Vinmar Zentiel
Officer of GoA

Visit our slideshow page below!





We are well into our new
LORE RAID system! Be sure to check out the Raids Now in Progress page to view the Raid Lore and get details on what this system incorporates. Further details of the system and guild quests can be found in the messageboard

Pictures from previous Lore Raids can be found in the slideshows for the Fourth Age!
We are currently trying despirately to update roster information. There is a New Member's Area that has been built to list the probationary requirements, please stop by to make sure you have completed these steps for full membership.

They include emailing me (Vinmar) to be added to the mailing list, joining our messageboard (link below), and registering your character with
Guild Magic, which is an INCREDIBLE resource. Without these three steps being completed we cannot effectively plan raids and events!!!
The Messageboard!
This is our Mind Link with the
Tree of Antiquity! As the hub of our
communication, be sure to
take advantage of this special
feature. There are many boards
dealing with different issues.
This is a sure-fire way to get
questions answered and keep
in touch with other guild members!
The Messageboard!
Use the Town Hall Slate to post about problems with the webpage!
Town Hall Slate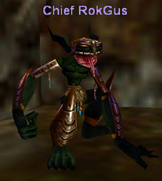 Email Nuean!